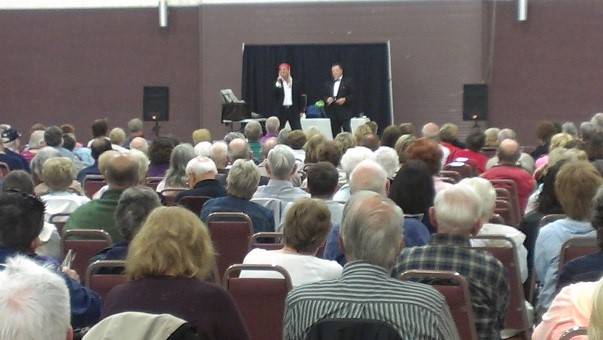 Portage Township Live Entertainment, Portage Chamber of Commerce and City of Portage announce the PORTAGE SUMMER MUSIC SERIES to be presented RAIN OR SHINE during JUNE, JULY, & AUGUST IN 2021 with CONCERTS performed at Portage's WOODLAND PARK . All concerts are FREE to the public.
Concerts at Woodland Park Oakwood Hall are made possible by grants from John W. Anderson Foundation and Porter County Community Foundation, by facilities provided by Portage Park Dept. and from donations by local residents and Portage Chamber business members.
Bring the whole family and enjoy the music … and dance if you feel like it! For more information, contact the Portage Chamber of Commerce 762-3300 or Portage Park Dept. 762-1675 or visit www.portagelive.org or www.portagelife.com (click on entertainment and calendar).
Both venues are collection sites for donations to Portage Food Pantry and Gabriel's Horn Shelter. Feel free to bring canned goods, nonperishable boxed food items, paper goods, toothpaste, toothbrushes, paper towels, shampoo, conditioner, hygiene items, etc., or cash donations.
Shown below are the Summer Concert Series sponsors who, with their financial support, make our concerts possible. Our concerts could not be performed for your enjoyment without their help. Please let them know you appreciate them by calling them or visiting their businesses.